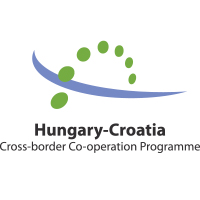 Within the framework of the project, it was possible to redesign and renew the obsolete Cultural Center, as well as to purchase infrastructure equipment, traditional folk costumes and instruments, stage, interactive equipment and furniture.
Two events took place during the project Čepinko čijalo between 19 January 2018 and 28-30 September 2018, Čepinski suncokreti, with which the co-operation with Mohács Sokackör was realized, and the KUD "IK Adamović" award were held at various events.
In support of the cultural heritage of Sokac and cross-border cooperation, video films were recorded. Promotional materials have been made, newspaper articles have appeared.
On 22 February 2019, the Cepini Cultural Center was officially opened. At the ceremony, the mayor of Cepini, Dražen Tonkovac, spoke.